Blockchain and Digital Assets Workshop - Magma x SBA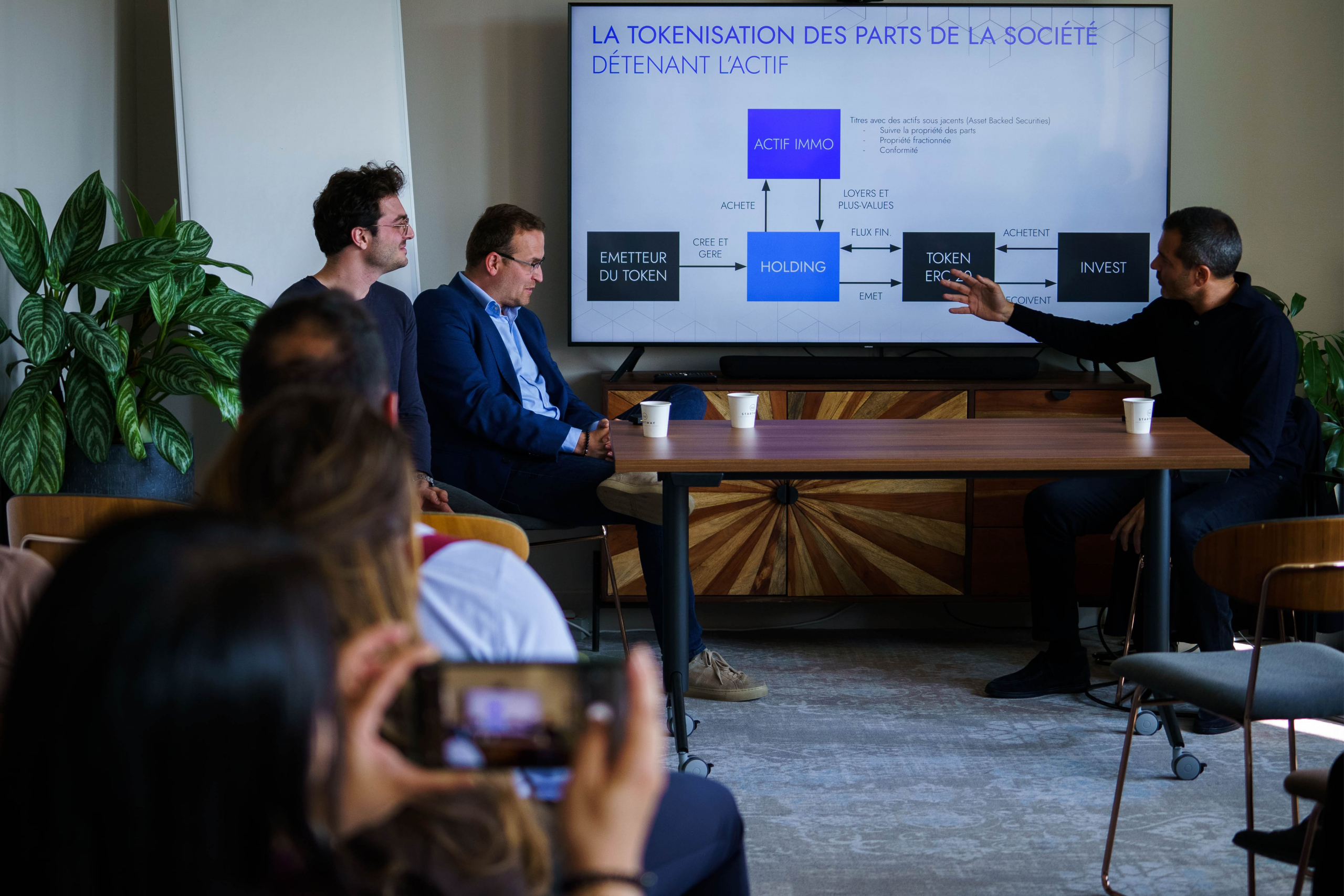 [📷] A look back in pictures at our Blockchain and Digital Assets workshop presented this Thursday at the initiative of the SBA.
In a world in transition to a circular and more sustainable model, it's crucial that real estate, as the world's largest asset class, follows suit. The digitization of our economy brings new solutions for real estate players, and the collection, qualification, securing and efficient exploitation of real estate data have become a collective challenge of our time.
This workshop was an opportunity to discuss #Web3 technologies, offering a unique opportunity to promote collaboration between industry stakeholders in a secure and transparent infrastructure. Thanks to the #tokenization of assets, we can implement the principles of the circular economy and encourage smarter, more sustainable use of buildings and their components.
We would like to warmly thank the SBA for organizing this informative workshop and all the participants for their enriching contributions. We had the opportunity to talk about blockchain, digital assets, wallets and smart contracts, while also presenting concrete use cases.
We look forward to working with industry players to create a more sustainable and innovative real estate sector through our Magma platform.