Magma at CBRE France's 3rd Tech Talk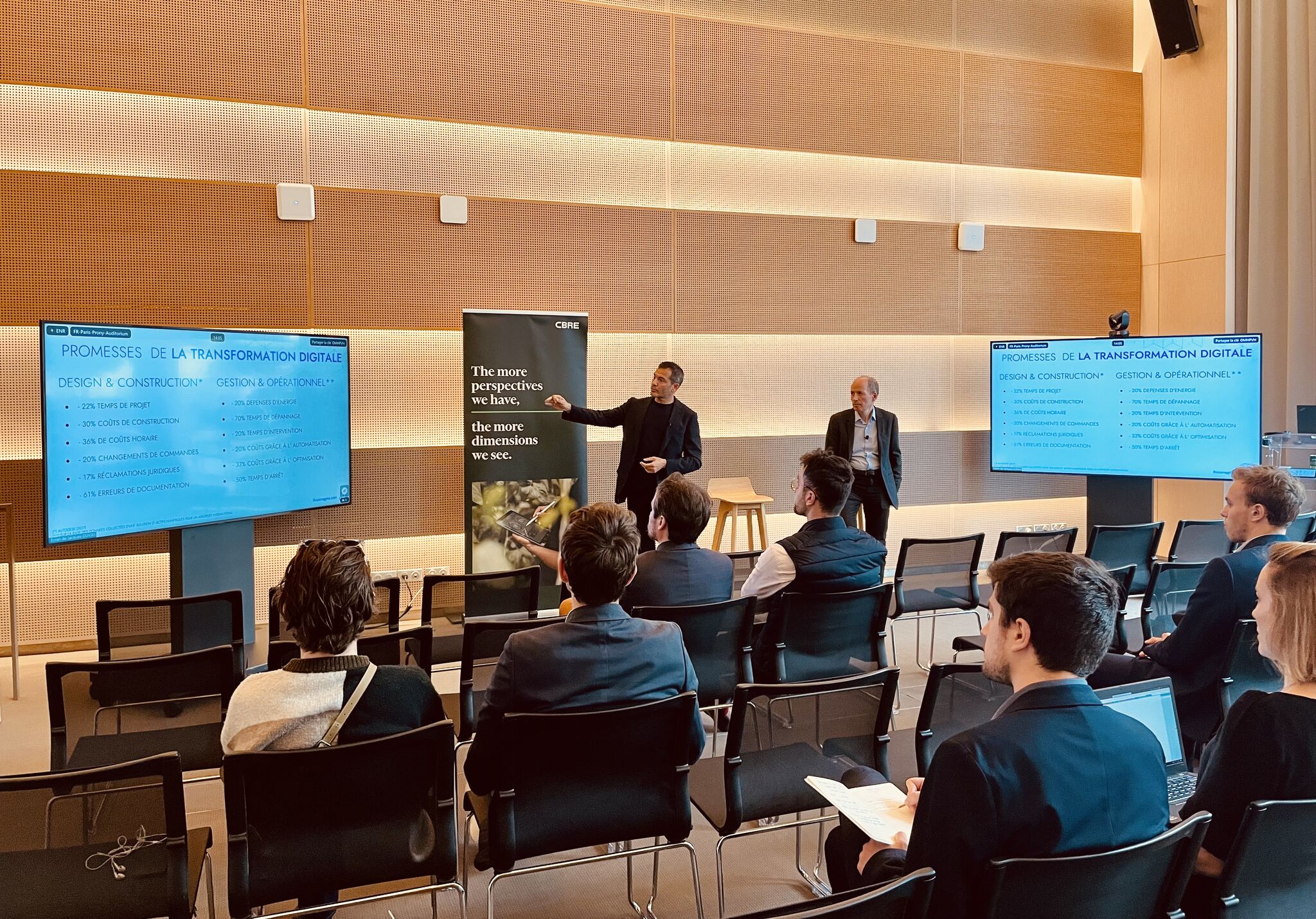 Blockchain technology is revolutionizing many industries, and real estate is no exception.
This Wednesday, May 25, our CEO Matthieu Merchadou had the opportunity to take part in the 3rd Tech Talk session organized by CBRE France, to discuss Web3 tools in real estate and their promising applications.
During his talk, Matthieu discussed the various Web3 tools, such as blockchains, digital assets and tokenization, wallets and smart contracts, and explained their uses in real estate.
We'd like to thank the entire CBRE France team for their invitation and warm welcome. The presentation generated a lot of questions.
If you are an Asset, Property or Facility Manager, or a building service provider, please contact us for our Early Adopter Program.